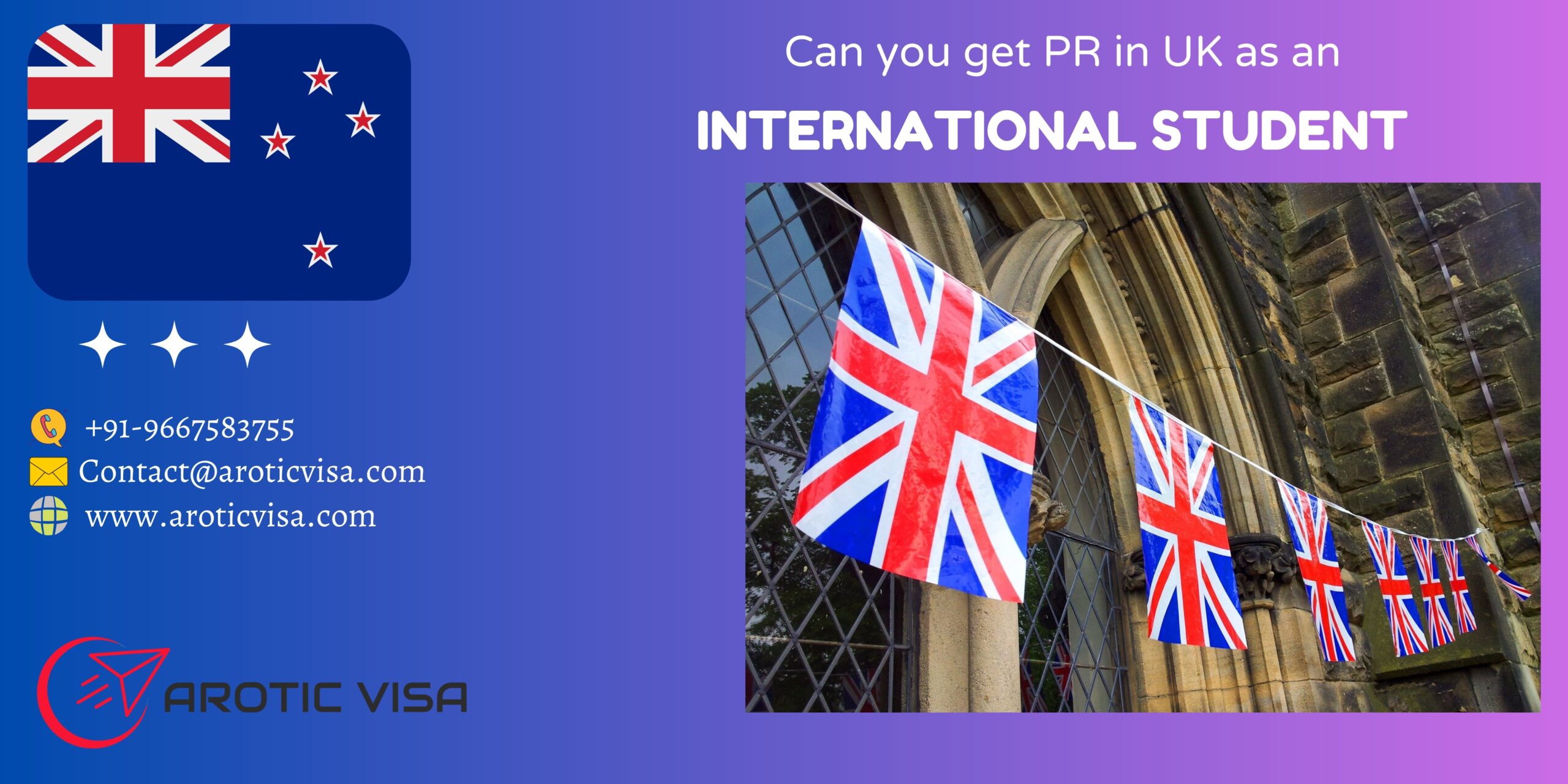 Yes, it is possible for international students to obtain permanent residency (PR) in the UK. However, the process can be complex and requires meeting certain eligibility criteria.
Since there is such a diverse population in the UK, it is one of the finest places to pursue education. Additionally, it is welcoming to students and ranks highly in almost every industry. Twelve universities from the UK are included in the top 100 universities in the globe. The renowned universities of Oxford and Cambridge, which have been around for more than eight centuries, are found in England.
Christianity, Hinduism, Islam, and Judaism are the four major faiths practised in the United Kingdom. The United Kingdom is an ideal location for higher education because of its lengthy past, modern democracy, and cultural diversity.
Here are the 5 simple methods to obtaining PR in the UK. Here are some of them:
Step 1: Getting Accepted into a UK Institution
The first stage in obtaining PR in the UK is admission to a UK university. The best choice a student could ever make is to study in the UK because of the country's superior higher education system, facilities, and connections to the rest of the world. Without a doubt, moving for higher education requires making a significant choice. We believe that such a choice should only be made after thorough consideration, so academic education will respond to all of your questions about learning in the UK.
Arotic Visa is one of the best study visa consultants in Delhi, and it is advisable to conduct further research and analysis of their services.
Step II – Get student Visa
This is the most crucial section for foreign students in the context of how to obtain PR in the UK. The UKVI website contains all the necessary papers for the Tier 4 Student Visa, which typically include a passport, photos, an acceptance letter from a university, and a UK address. A medical document stating that you are tuberculosis-free is required. In addition to the £348 visa application cost, there is a £150 annual healthcare fee that certifies your physical fitness.
Once your identity has been established, they will determine whether to issue you a Tier-4 visa, or student visa.
Step 3: Work While You Research
For pupils, finding an internship is very simple. During the summer and around Christmas, students with Tier-4 Visas are permitted to work up to 20 hours per week, full-time, and can expect to make between 1200 and 1500 pounds per month. A paid internship will help you build your résumé in addition to giving you money. This is yet another crucial step in obtaining Publicity in the UK while working and attending school.
Step 4: Finding a Job
International students are permitted to remain in the UK even after they graduate in order to obtain employment there for at least two years thanks to the Post Study Work Visa (PSW) in the UK. This is the most crucial section for foreign students in the context of how to obtain PR in the UK.
In addition, the UK offers the graduate entrepreneur visa (Tier-1, Tier-2, and Tier-5) which enables international students to open a company. In The United Kingdom is home to offices for all of the largest corporations in the globe. International students are invited to work in the UK after earning a degree there. Students are free to apply for any employment they want. A Tier-2 Passport is necessary to work permanently in the UK.
Every year, more than 7,000 foreign students change their visa status from a Tier-4 Student Visa to a Tier-2 Work Visa.
Students are currently required to wait until they receive their degree before applying for a Tier-2 visa. Holders of Tier-4 student visas can pursue professional training or job experience with the Tier-5 work visa.  Consult Arotic Visa, best PR experts in Nehru place.
Step-5: Obtaining Permanent Resident Status
For foreign students, obtaining the "indefinite leave to remain (ILR) Visa" is the first step towards becoming a permanent resident. One may apply for the ILR five years after finishing a graduate employment. The ILR visa can be obtained with the assistance of a full-time job, a steady income, and a clean criminal record. A recognised English language exam as well as the Knowledge of Life in the UK test must be passed by applicants.
Final Thoughts
To obtain PR, international students must first apply for and receive a Tier 4 student visa, which allows them to study in the UK. After completing their studies, they can apply for a Tier 2 work visa if they have a job offer from a UK employer that meets certain requirements. They may also be eligible for other visa categories such as the Tier 1 Exceptional Talent visa or the Tier 5 Youth Mobility Scheme.
It is important to note that obtaining PR is not guaranteed and each case is evaluated on an individual basis. It is advisable to seek the guidance of a reputable visa consultant, I.e. Arotic Visa who can provide expert advice and assistance throughout the visa application process.