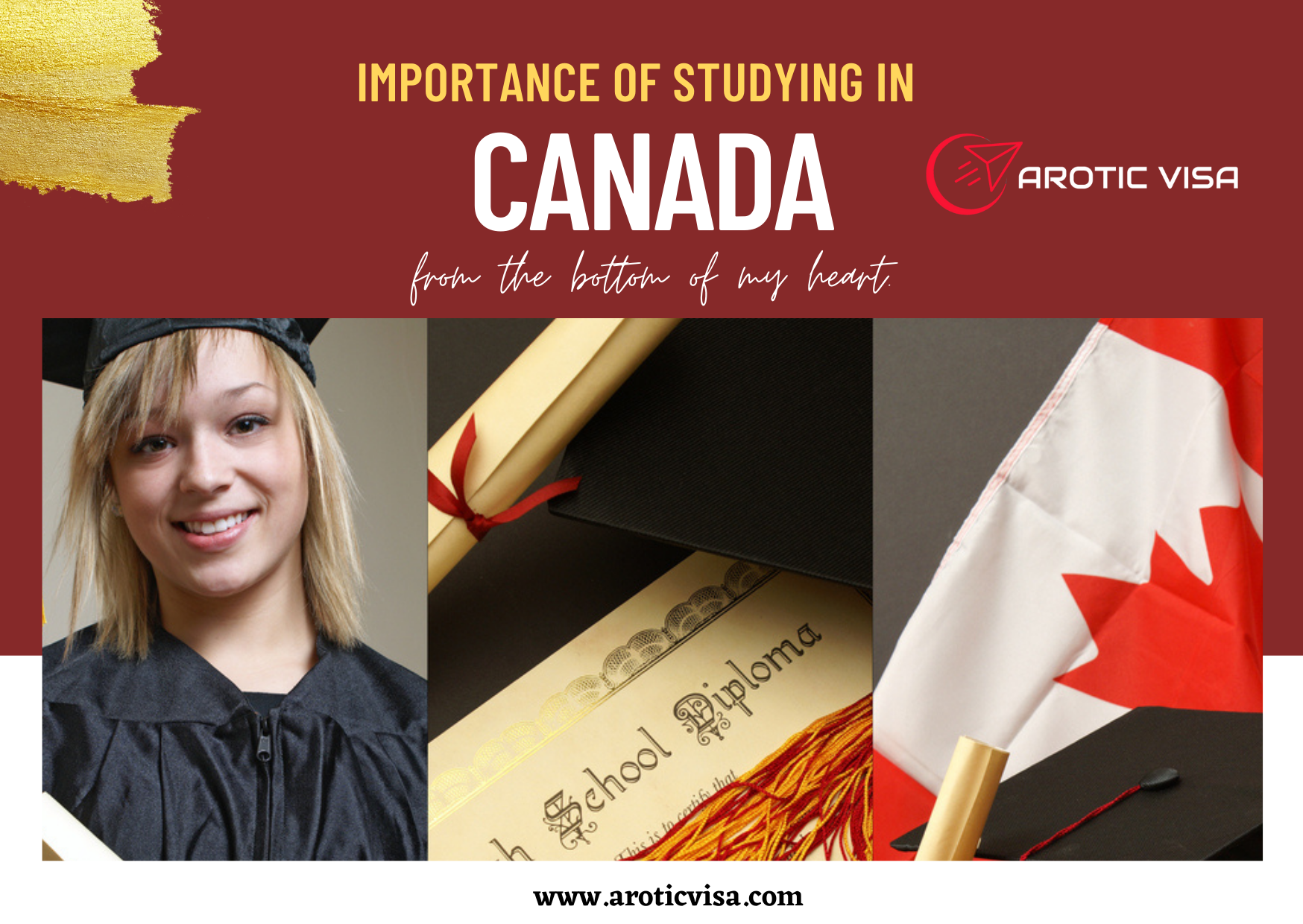 From the past few years, Canada is emerging to be one of the most favorite destinations amongst international students for studying. Irrespective of its affordability or an easy migration policy or the reputed ranking of educational establishments, there is a plethora of reasons which could convince foreign students for studying in Canada.
Below are a few reasons why Canada is said to be the best choice to pursue education in Canada.
Good Quality Education
Canada emphasizes the importance of education but also maintains quite high education standards. A degree from internationally recognized Canadian universities is highly coveted throughout the global job market. Canada is renowned for various research-intensive colleges and universities. When it comes to scientific research, Canada ranks 4th globally.
Canada offer an excellent education to its students that is recognized worldwide. Canadians are an educational center with excellent universities and colleges that are renowned to have high standards of education and excellence. The educational institutions in Canada are constantly among the world's leading universities.
Canada does have the world's best-educated and literacy rates. The major cities in Canada namely Montreal, Toronto, and Vancouver are well-known for their safety, cleanliness, attractive lifestyles, and cultural activities.
Canada gives you multi-cultural diversity both on campuses and overseas to be an educational draw for foreign students. Irrespective of ethnic background, international students feel more at home throughout diverse and hospitable campuses and communities.
The security and safety of international students is the most important factor for international students who choose to study abroad and to immigrate to Canada. In selecting a foreign destination of study parents are concerned about the safety of their children and factors such as women's violence, racial discrimination, robbery, and burglary play a major role. Canada is a safe place for studying as it has very low crime rates as well as racial discrimination.
The multicultural environment of Canada attracts people
The multicultural climate in Canada is comprised of people of all races, religions, and ideologies. The people staying in Canada are friendly and welcoming. The multicultural world allows students to communicate with people from all backgrounds as well as ethnic backgrounds. There are many communities as well as associations that you can take part in and get away from home. You can also find restaurants offering cultural and linguistic and traditional Indian foods in a multicultural environment.
To find more about an ethnic group or organization you can appreciate the homely atmosphere of your nation you affiliate to, you may contact your foreign student advisor. Canada, with 2, 65,000 foreign students at various levels of education, now has the seventh-largest population of students worldwide!
Excellent job opportunities
Canada is among the few countries which offer students graduating from Canadian Universities a great chance to work. Also, the international students also get a chance for working in Canada up to three years after the completion of their studies.
Canada is a high tech country
In particular in optoelectronics and laser, nuclear and hydroelectric power, advanced software, medical equipment, microelectronics, urban transport, and aerospace, Canada has been recognized as a leader globally in computers and IT and has a reputation for excellence in telecommunications, animation, transportation and engineering. Canada was one of the first countries in the world to acknowledge the need for Internet connectivity among schools and libraries and is being copied worldwide. There are all kinds of new amenities, and most campuses are linked to the most advanced technologies in the world.
You can also enjoy the research-enriched educational environment in Canada, together with academic benefits. The university campuses in Canada do have art galleries, good-quality sports facilities, modern amenities, and also concert venues.
Indian students can meet their fellow students, gain great international understanding and improve useful analytical reasoning and analytical knowledge.
Opportunity to Post Study work permit as well as PR
Foreign students have a chance to work during or after their studies. Graduates of universities can be eligible for transition to Canada Permanent Resident visa.
So, we at Round World Immigration are your immigration consultants in India to help you with all your procedures if you choose to come to Canada. We are your friend, a trustworthy guide to give your career the right guidance.