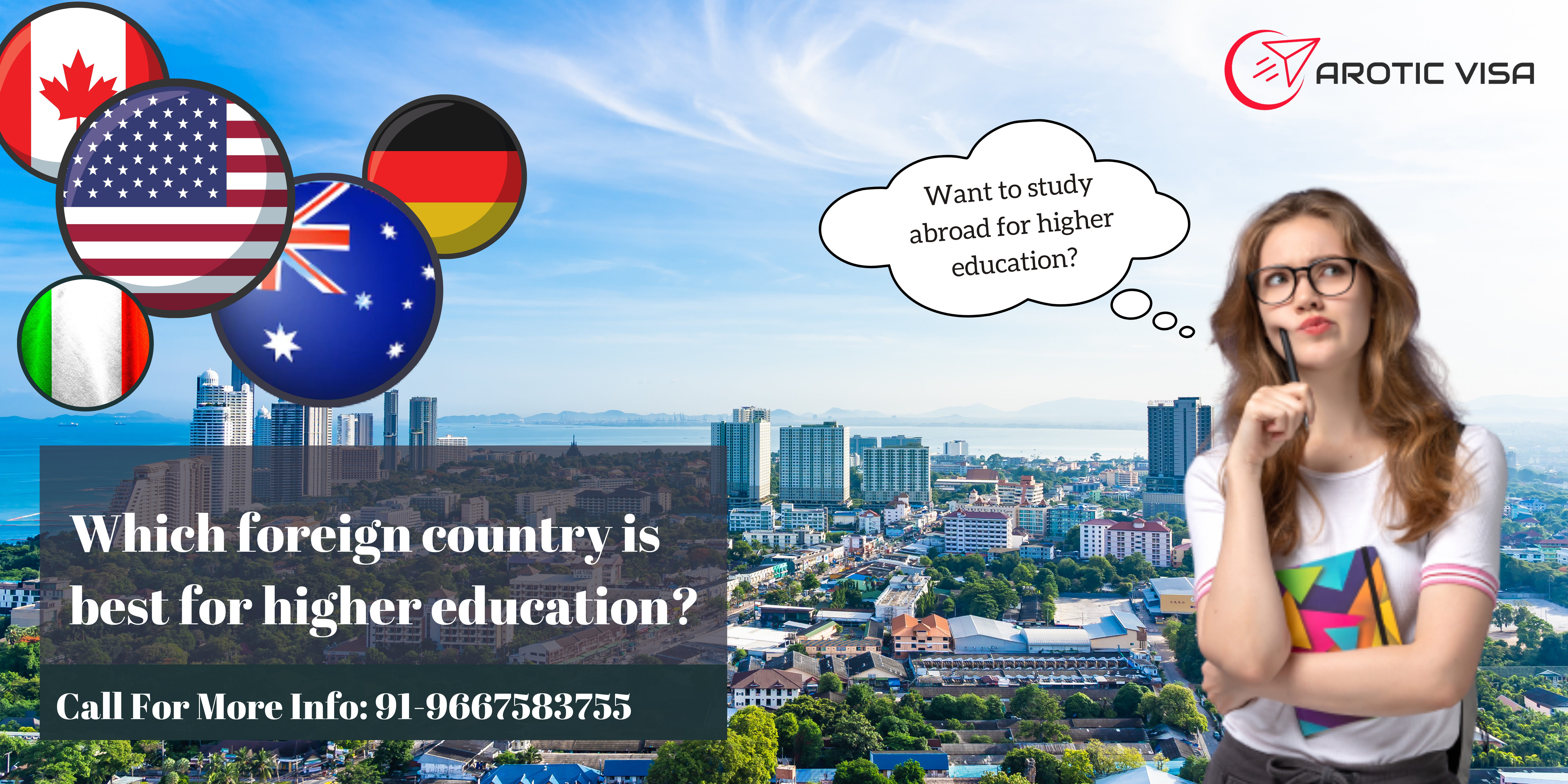 Universities worldwide deserve a great deal of recognition for the courageous and rapid adaptive steps taken during the circumstances of the Covid19 pandemic. They don't get a lot of it today and that's really unfortunate.  As Covid 19  has reduces and since all the universities are running full fledge with admissions as well as tuitions. If you are looking for some of the best study abroad countries then this blog would  be surely helpful for you.
Universities, corporations and non-profit organisations have never been brought together to support and to represent the students as obsessively as they are today.
This also indicates that the pack will be led by organisations and businesses with solid foundations and sustainable technologies.
Below is our own list of some of the best and promisins universities to opt for admissions in the future:
Germany
For some time now Germany has been for Indian students the hottest European destination for you to study abroad.
Despite the relatively higher selection criteria, their foreign student numbers have still been high.
The foreign student demands for admissions have been incredibly high. The TU9 is a Mecca for engineering and technology students.
These engineering schools in the last decade or so opened up business schools and broadened their horizons by merging technology and business, resulting in a new generation of technology leaders and innovators.
Canada has always been on the favourite higher education countries, especially amongst studying aspirants in foreign countries, pandemics or no pandemics.   Why? Internationally renowned colleges, top-ranking courses, versatile education and immigration policies, inclusive community and welcoming citizens and this list continues and continues. What else? Canadian universities and also have best study abroad scholarship and  are connected with other universities around the world and provide adequate scope and therefore good learning for student exchange programmes.        
Who didn't think in the past 6 months of studying in the UK? With the latest PSW VISA extended for two years compared to the last 4-6 months normal, the United Kingdom has now obtained the most strategic exit from the EU. The UK has always ranked amongst Indian students' top 5 study destinations for many decades, but now it provides the US and the foreign Canadian students with an extra relaxation and extended stay. For those looking to study abroad for Indian students UK is also a good option.
Although most academics expect to keep doing business as usual and open the door as early as possible, it is incredible to see that universities have worked closely with partners like us to be in the vanguard of a first-student approach in serving their applicants and students.
In the current scenario, Universities recognised and adopted accelerated steps to welcome academic and industry cooperation, have demonstrated trust in their strategic partners across continents.
This is what we believe was the secret to their pandemic success and will serve as a powerful brand message in the new normal.
We welcome the progress of the student in the coming future and are going to continue creating products and services that help tomorrow's student realise her dreams.
Nordic countries, known for their advanced education system, will have a dream to study in Denmark, also known as one of the leading countries in the Happiness Index. One of the most modern and inclusive of all contemporary standards is known as the Danish education system. Practical visibility, encouraged by close links between the institutions and industry, is given considerable importance. Moreover, Denmark boasts a relatively low cost of living in a high quality.
Maybe New Zealand was the first country to flatten its curvature and put its new COVID19 cases down to 0 every day, when it came to leading students abroad.
But the heroic feat of NZ health care makes the rounds and the latent affection of the Indian student for NZ has realised new potential.
We expect the country to break records this year in the International Mobility figures, which is home to the iconic Maori culture and Kiwi spirit.
UAE – United Arab Emirates
There are many things the seven Emirates are famous, but education is not one of them. However, you will definitely be struck by a sneak peek in their intellectual and cultural offerings. The UAE has close relations with the globe, providing the East meets West, in culture and in academia, with a mixed climate. The universities in the United African States have programmes accredited and are thus recognised internationally by international accreditation bodies. The similarities in culture and a massive Indian expat community in the Emirates make the UAE a home away from home is mainly an added bonus for Indian students.
The Globally Accredited degrees to the students
Most Indian universities offering internationally accredited degree courses involve students in active learning by taking part in classes, dialogues, case studies, and on-campus practical experience to make learning enjoyable and meaningful.
These institutions meet the needs of the business and affect both the lives of students and the education system in India. To be able to adapt and use their academic years effectively, students and relatives must expand their research.
The campus placements
In proactive organisations, the active nature of the placement cells allows students to adjust to their careers during weeks of placement. With the outbreak that has shut down business operations, jobs across sectors almost stopped for four months.
Also consulting the best consultant in Delhi is always the best idea.
Arotic Visas, one of the well-established study visa consultants in Delhi will surely help you in selecting the best foreign University for your higher stidues. Some of the best study abroad countries have institutions established to address the challenges of the skilled professional shortages as a result of a strong industry call, aim to bridge the skill gaps by preparing professionals prepared to meet global demands.
Final Thoughts
I hope this blog would help you in finalizing the country for you to study abroad from the list of best study abroad countries. Also, you can seek help from arotic Visas, visa consultants in Nehru Place Delhi and we would surely guide you to select the best course and country.