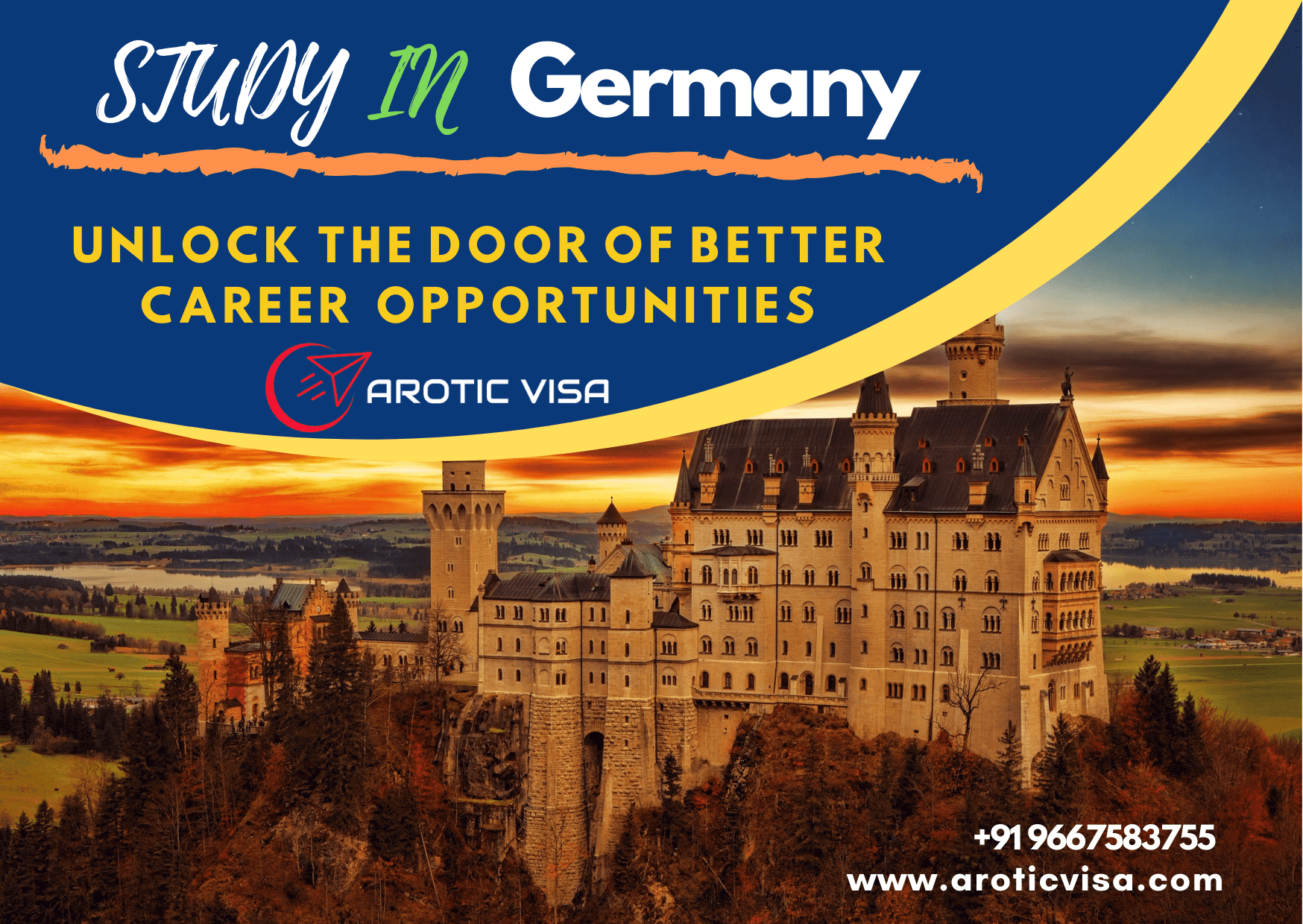 With so many top-ranked colleges and dynamic towns full of history, vibrant nightlife, and art galleries, it's no surprise that thousands of young international students are choosing Germany to further their education. Germany has been one of the most popular study destinations for international students in recent years. It is, in fact, the third most popular vacation spot!
But what is it about Germany that makes it so appealing to students?
In this post, we'll look at some of the most compelling reasons to study in Germany, and perhaps, we'll be able to explain why so many young people desire to come here to further their education.
Lesser Tuition Fees
University fees can be costly, but in Germany, they are far lower than in the United States or the United Kingdom. As a result, you can study at top-ranked universities in Germany for a reasonable charge. Higher education in Germany is mostly sponsored by the government, making it practically free for both domestic and international students. The German higher education system is made up of roughly 400 schools, divided into public "tuition-free" universities with over 2.4 million students and a smaller number of private institutions with less than 5% of the overall student body.
English-taught study programmes
Studying in Germany is not only free, but it may also be done in English if your German skills aren't up to par. English is a widely spoken international language that is taught as a second language in the majority of schools worldwide. A fresh start in a new country, a new university, and a new language can be more difficult than you anticipate; as a result, you may wish to ease into it by enrolling in an international programme taught in English while your German language abilities improve, and then switching to studying in Germany.
Germany is a Safe Country
You can go freely and safely in either the city or the countryside. Germany is a symbol of stability around the world. The same may be said regarding life in this town. Germany's parliamentary democracy gives citizens control over the government. People nowadays believe in free and fair elections and the rule of law. The Federal Republic of Germany is the name given to the entire country. People's recollections of Germany's stormy history are deeply etched. That is why people value security these days. International connections are also crucial for the world's fourth largest economy. Germany is home to 10.6 million individuals from all over the world. Foreign students might also find a safe atmosphere in cities and countryside.
Better job opportunities
Regardless of the free tuition policy, studying in Germany is not completely free; you must still cover your living expenses. As a result, many overseas students look for work to support themselves while they study. EU students will have no trouble finding work because there are no restrictions. Meanwhile, non-EU students must apply for a work permit, and their working hours are restricted to 190 full days or 240 half days each year. Students from outside the EU, EEA, or Switzerland are not allowed to work as freelancers or self-employed.
However, this has rarely been an issue because Germany is a highly developed country with an economy that generates thousands of new jobs every day, allowing the majority of international students to find decent employment.
It's worth noting that in Germany, practice-oriented colleges have relationships with major corporations to provide students with internships. These may or may not be compensated, but they could lead to a wonderful future employment after you graduate.
Excellent Education Facilities
Education of the highest calibre
Germany's educational system is regarded as one of the best in Europe and the globe. Many of the country's 400 higher education institutions are ranked among Europe's top 20 and among the top 100 worldwide. The Technical University of Munich (TUM), Ludwig Maximilians University (LMU) Munich, Heidelberg University, Karlsruhe Institute of Technology (KIT), and Humboldt University Berlin are among Germany's top five universities.
Germany as a whole places a high emphasis on education, which is reflected in the country's high-quality teaching. English-language courses provide international students with the opportunity to experience the high quality of education available.
Degree programmes are revised on a regular basis to reflect changes in the corporate sector. Students get the opportunity to use cutting-edge technology and the most up-to-date research to guarantee that they are prepared to enter the workforce following graduation.
Concluding Thoughts
Finally, if you study in Germany, you will have the opportunity to stay and work after graduation. International grads are allowed to stay for an additional 18 months to look for job under the law, and you may choose to stay longer if you so desire.
If you weren't already convinced that studying in Germany would be a good decision for you, we hope this article has persuaded you. Check out the undergraduate and postgraduate programmes offered by Germany and also contact Arotic Visa one of the promising and excellent Germany visa agents in Delhi, if you're ready to begin your studies in Germany. Please contact one of our helpful study visa consultant for Germany in Delhi if you require any additional information or advice.
You can read more articles here!
What is the eligibility for PR in Canada?
How can I get Canadian tourist visa from India?
HOW THE CANADA STUDENT VISA PROCESS WORKS?
Importance of Studying in Canada!
Here is How Express Entry Candidates can Migrate to Canada as Provincial Nominee
What is the Canada Immigration process?
Tourist Visa Consultants in Nehru Place
Moving to Canada? Note these important things!!