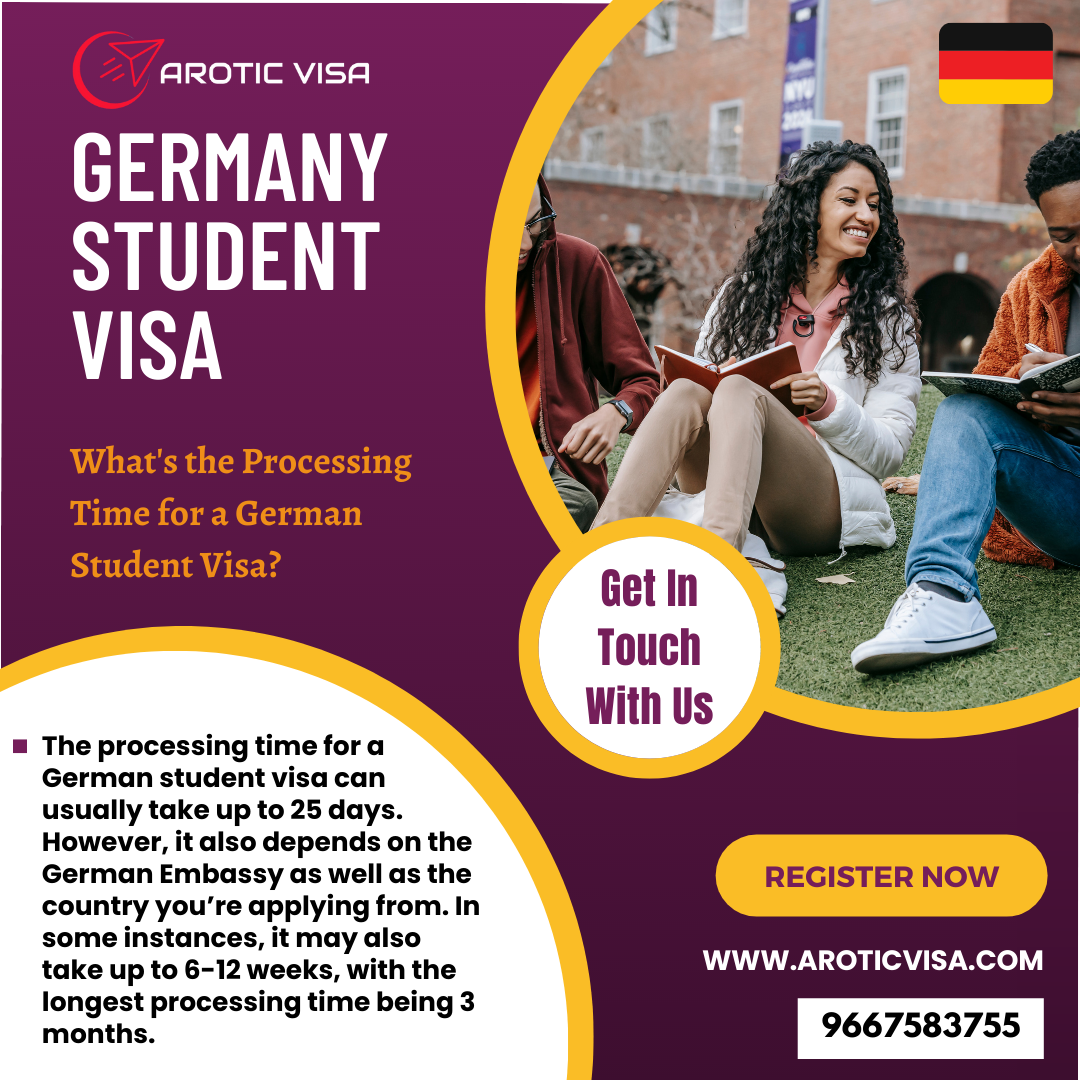 Each year, more and more students are choosing Germany as their study abroad destination. Before coming to Germany to study, the majority of international students would probably need to obtain a German student visa from a German consulate in their nation.
Depending on your home country, you may not need a Germany Study VIsa. However, after you are in Germany, you will still need to apply for a residence permit if your course of study will last more than 90 days.
Do you need Germany Study Visa?
You require a Schengen visa to study in the EU for up to three months.
You require a German national visa for studies that last longer than three months.
If you enter Germany on a national visa, you must apply for a German residence permit for studies at the Foreigner's Office in order to extend your stay. While your entry visa is still valid, you should do this.
Finding out if you need a visa to study in Germany as an international student is the first thing you need to do. If you do, you next need to determine what kind of visa you need to apply for based on the length and type of your intended studies. Contacting Arotic Visa is the best choice you can make id you are looking for any study abroad consultants in Nehru Place.
Germany Study Visa Types
A German study visa may be granted to you for a variety of study levels and degrees. Undergraduate, graduate, postgraduate, and exchange studies all fall under this category. This also includes taking part in a preparatory course or a non-academic German language programme.
You can apply for one of three different types of German student visas:
Student visa for Germany: This is the typical student visa for foreigners who have been accepted to one of Germany's recognised universities and are prepared to begin their studies in a university programme there.
German Student Applicant Visa: If you need to be in Germany to submit a personal application for admission to a university, you need this visa. You cannot study in Germany with this visa; it is just good for the college application process.
German Language Course Visa: This kind of visa is required to enrol in a German language course in Germany.
How Do I Apply For A Student Visa In Germany?
Many overseas students find the procedure of applying for a student visa in Germany to be complex. Although the processes vary from nation to nation, the key stages you must follow are generally outlined here.
Find The Nearest German Consulate or Embassy: To learn more about the requirements and schedule a visa appointment, you can use Google to look up an embassy or a consulate in your country (or a nearby country) that is close by. Each and every official German diplomatic mission abroad has a website that includes their physical address and contact details.
Review the guidelines and requirements: Once you've located the German embassy website, you visit the sections on student visas to evaluate all the particular conditions for your nation and the steps to schedule a visa appointment. Before scheduling a visa appointment, make sure you thoroughly read through all the material supplied (particularly the documents you need to have).
Make an appointment for a visa: When you're prepared, you should schedule a visa appointment by following the instructions provided on the German embassy's official website in your nation. You should apply for your visa appointment a few weeks in advance in some countries because the embassy may be swamped with applications and it may take longer for your visa to reach you. Timing is crucial; sometimes, all available seats for student visa interviews are occupied, so be sure to move quickly.
Prepare all the necessary documents for the visa application: Check all of your paperwork again to make sure they are all in order after the date of your visa appointment has been confirmed. You don't have to pay any outside consultants or companies to submit your application for you; you may do it yourself.
Get ready for the visa interview:. At the time of your visa interview, you should have the payment confirmation and the visa application fee (between $60.00 and $75.00) with you. If your visa application is denied, this money is not refundable. You must ascertain the currency exchange rate in your nation and pay the precise sum. You should get ready for your interview in advance.
Processing Time for Student Visas in Germany
It typically takes 15 to 30 working days after the visa interview for the Indian Embassy or Consulate to make a decision. Depending on the nation and German embassy you apply to, the processing period varies.
It might take longer, though, depending on the Embassy's workload and whether you require additional documentation. The processing time for all other study visa requests to Germany is typically three months.
You can fly to Germany and apply for a student residence permit as soon as you receive your student visa.
If you find a job after completing your studies, you can apply for a work visa. Once your studies are complete and you are jobless, you can apply for a job-seeker visa. Arotic Visa can help you in this as they are one of the best visa consultants.
You can read more articles here!