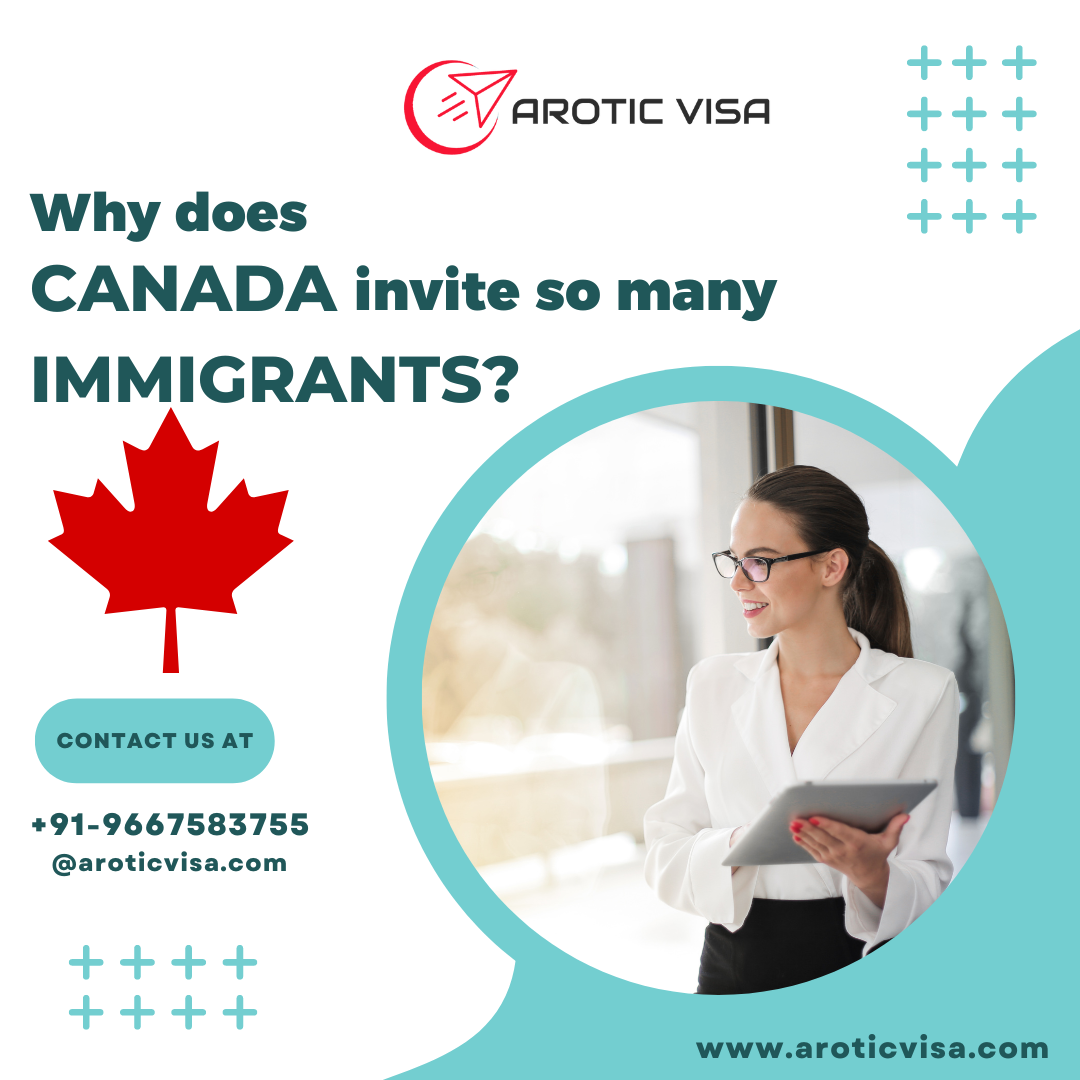 A rare occurrence two to three decades ago was people leaving India. Today, anywhere between 40 and 50 percent of Indians have relatives living abroad. These days, it's fairly usual to hear about someone's spouse, aunt, uncle, parents, kids, nieces, or nephews residing outside of India.
People choose to move from India for a variety of reasons, such as to appreciate the work and life cultures of a foreign country or to receive better compensation for their labour. What, then, would the motives be for the nations that are accepting so many immigrants?
Justifications for why governments accept immigrants
A nation may permit immigration for a number of reasons, and may even actively encourage it in some cases. But there are three basic explanations for this, which are as follows:
1. Lack of qualified personnel:
In a perfect world, every nation would have qualified personnel in every profession. However, this is not the case in actuality. Every nation experiences a labour shortage in one or more industries, and there are occasionally professions where a small group of people may do better than others. One of the main justifications for a nation accepting immigrants is this.
Canada always chooses to hire immigrants. It is far more affordable for these nations to hire qualified employees or professionals from abroad, especially from Third World nations, than it is to hire locals. The majority of big businesses and industries prefer to transfer workers from other branches in China, India, etc. This saves a lot of money that would otherwise be spent on hiring and training new personnel.
Because immigration is a win-win situation for both the applicant and the country, every nation chooses immigrants who fit the skill category they are lacking, typically experienced professionals.
Recent statistics from Statistics Canada show:
The demographics of Canada are still being shaped by immigration, and both the population and the workforce are growing more ethnically diverse.
According to the poll, British Columbia exhibits all of the aforementioned national tendencies (British Columbia). By 2011, the average age of residents of British Columbia was 41.9. Since 1970, the median age has been continuously rising. Twenty years ago, it was 34.7, and in 1971, a young 28-year-old person lived in British Columbia on average. Out of the 4.4 million inhabitants of the province in 2011, about 700,000 were 65 and older.
It also helps that there has been encouragement from the government for people to become Canadian citizens. And when it comes to the Canadian Citizenship Test, there are a plethora of resources available on the internet. The more immigrants become permanent citizens of the country, the more its ethnic landscape changes. This definitely impacts the culture of the place in unexpected ways.
Immigration and its impact on population change must be mentioned as a significant demographic phenomenon.
Canada is close to the top in the world for the number of immigrants allowed when compared to the size of the current population. Without include student and temporary foreign worker inflows, Canada welcomes between 240,000 and 260,000 permanent entrants annually. In British Columbia, immigrants make up 26% of the population, according to the 2011 census; in the Lower Mainland, the percentage is substantially higher at 41%.
Given that the average Canadian is rapidly approaching retirement age, the aforementioned figures show unequivocally that immigrants are the primary engine of Canada's economic growth. This is the issue that is quickly taking hold as one of the key arguments for choosing competent professional immigrants in Canada or any other country.
If you are looking to immigrate to Canada then contacting Arotic Visa, Immigration consultants in Nehru Place is one of the best choice you can make.
We are one of the best Canada pr visa consultants in Delhi and will help you guide throughout your process.
You can read more articles here!