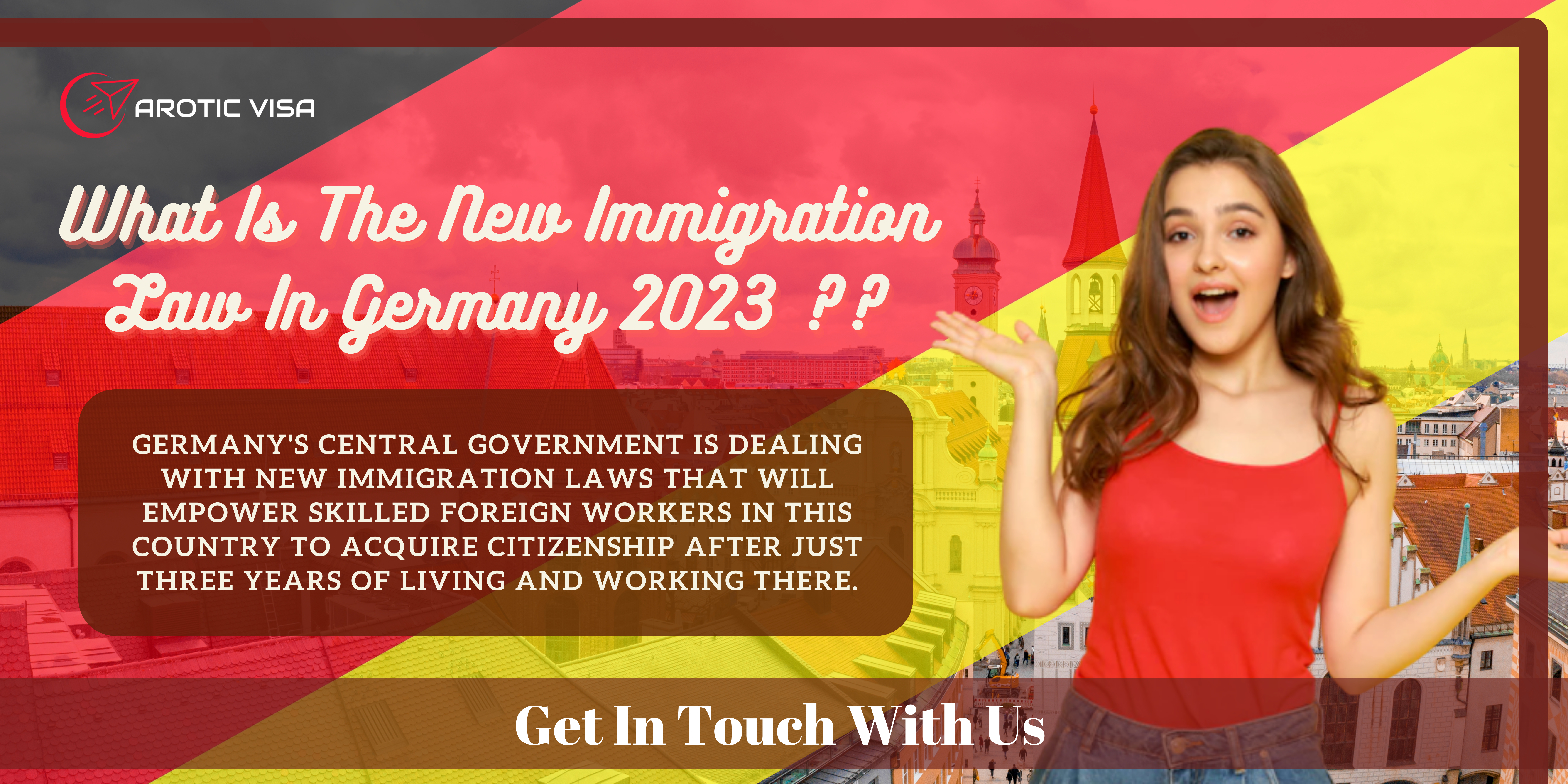 A new law called the Skilled Immigration Act increases the amount of options for competent professionals to immigrate to Germany and find employment. It is now simpler for skilled individuals from non-EU nations to immigrate to Germany in order to find employment. With some regulation easing, the current requirements for skilled professionals with university degrees will remain in force.
What modifications does the new law make?
The new law broadens the conditions under which skilled workers from outside the EU may enter Germany. These are the significant adjustments:
Well qualified Professionals
According to the definition provided by the Skilled Immigration Act, the following people are skilled professionals:
Either those who have finished German qualified vocational training, which typically requires a training duration of at least two years, or those who have obtained a foreign vocational qualification that has been recognised as being equal to German qualified vocational training.
If there are no significant discrepancies in the training or if any differences have been made up for, shorter international vocational training courses may be regarded as being equivalent to qualified vocational training in Germany.
people who have degrees in higher education that are comparable to those in Germany.
Entry to the German labour market has been simpler recently. A qualification recognised in Germany is required, as well as an employment contract or specific job offer. The Federal Employment Agency doesn't conduct any priority checks (BA). This indicates that there is no process in place to determine if a candidate from Germany or the EU is qualified for the position. The Federal Employment Agency will continue to check the terms of employment.
Opportunities for employment:
A qualified professional may carry out a qualified occupation. This implies that there is also the possibility of work in linked fields. Professionals with academic degrees who are qualified can also work in positions that do not necessitate a higher education. They can also work in other professions that are connected to their degree and that typically call for a vocational, non-academic degree. The occupation must always require a qualification, with the exception of auxiliary and semi-skilled jobs. Only jobs that match the professional qualification, which is typically an academic degree, are ever granted the EU Blue Card.
Professionals from all over the world with the necessary qualifications can obtain a permanent settlement visa after four years (previously: five years).
Skilled professionals with non-academic training:
Occupations that have a skills shortage are no longer the only ones that can hire qualified professionals with non-academic training from outside the EU. If a person possesses a vocational training degree that is recognised in Germany, their residence permit that permits them to work in a particular profession also permits them to work in Germany in all of the professions that are covered by their degree.
Duration of stay for training and skill development:
Chances to travel to Germany for training are getting better. The fundamental requirement is that the applicant must be abroad when the German decision-making body conducts a recognition procedure and the procedure determines that the applicant's foreign qualification does not entirely satisfy the requirements of a German qualification (in a recognition certificate or "Anerkennungsbescheid"). The individual must also possess the appropriate German language abilities in order to be granted a training visa. According to the Common European Framework of Reference for Languages, these will typically be equivalent to level A2 (CEFR). The 18-month residency permit might be prolonged for this purpose for a minimum of six months and a maximum of two years. A residence permit for training, study, or employment may be issued after the residence permit's maximum period of validity has passed.
Language proficiency is a need if you want to move to Germany for training or to look for employment as a skilled worker with an occupational qualification. If you want to take a training course in Germany, you will also require some basic German language abilities. Please click here for more details on language courses.
Person to contact regarding residence/visa:
If you reside outside of Germany, the German missions overseas are in charge of issuing the required visa. Arotic Visa helps you in the whole process of visa application and helps the locations of German institutions around you.
You can read more articles here!
Is student visa free for Australia?